Polished Concrete, the Rock Up Way
---
We are dedicated to bringing you the highest quality craftsmanship through our commitment to detailed refinement.
With a background in large-scale projects, we have brought this knowledge to the high-end residential, renovation, and boutique commercial market, prioritising our in-depth consultation process as part of our project management style.
Whether we are installing MPC at a shopping centre, within an architecturally-designed home, or as part of a renovation project, the way we communicate puts the client first each and every time.
Don't make any concrete decisions until you've spoken with the Rock Up Team.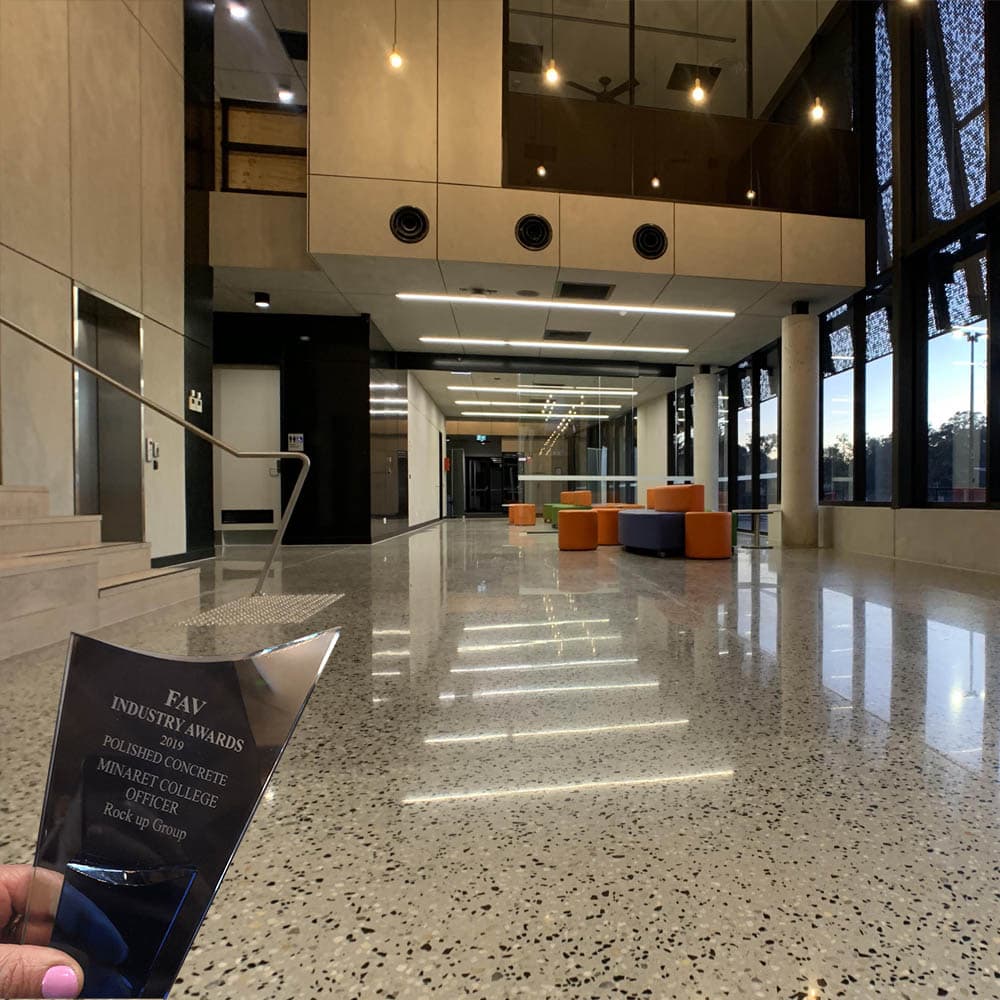 Mechanically Polished Concrete - MPC
Best for internal spaces
MPC is the most sought-after concrete finish on the market, with the polishing process creating a superior floor surface that lasts. 
We operate independently and don't receive any incentives for the specialised equipment we use and recommend - we've chosen it simply because it enables us to achieve the high-quality consistency we promise to deliver. 
MPC floors are grouted and densified to fill pinholes, creating a strong and durable surface that doesn't allow for dirt to work its way into tiny cracks. For this reason, it is ideal for high traffic areas while also being a hygienic and hypoallergenic flooring surface.
When installing MPC, there are a range of different concrete exposure levels and gloss grades to choose from, depending on what style you are seeking.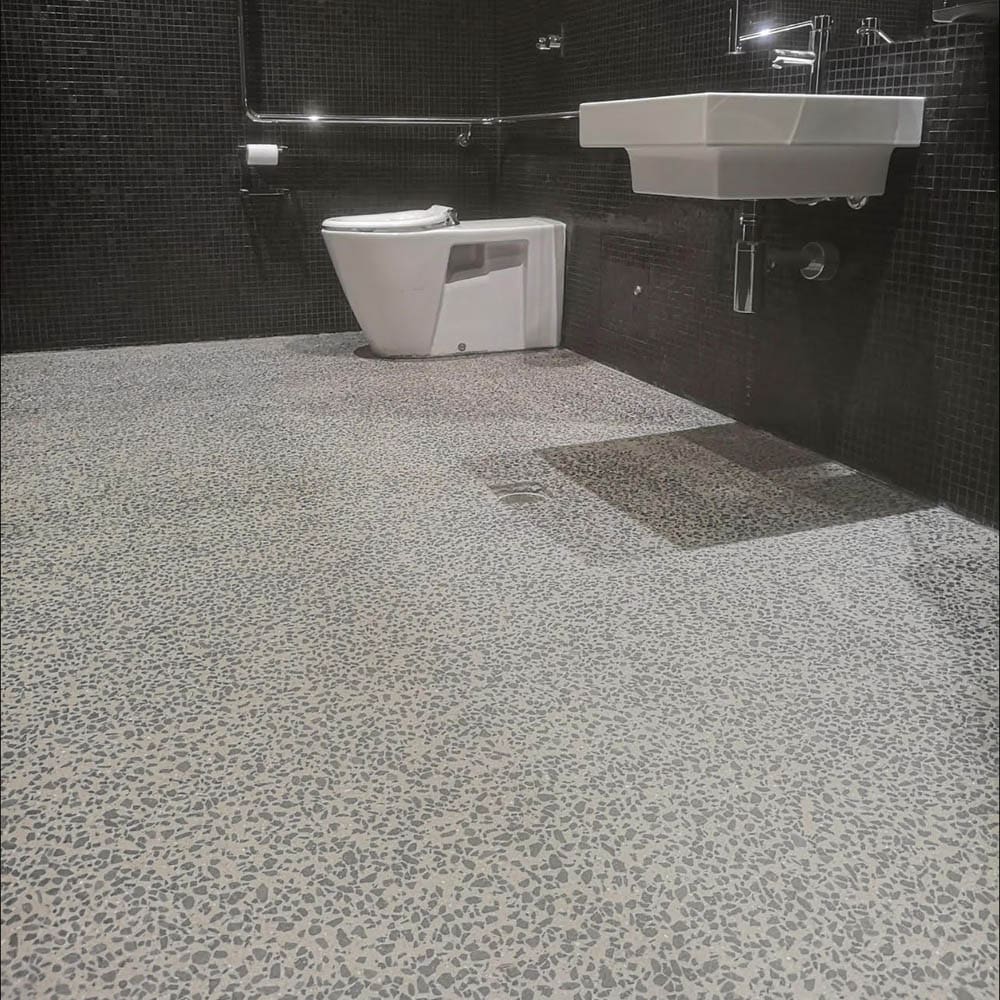 High-End Grind and Seal (HGS)
Best for bathrooms/wet areas, outdoors
HGS includes the grinding, grouting, and where appropriate, the densifying and polishing stages of the MPC process, however it uses a topical sealer that complies with slip regulations for wet or outdoor areas. 
Rock Up Group doesn't compromise on quality; it's why we suggest HGS over a traditional Grind and Seal to achieve a polished concrete look. 
To ensure concrete stability and a long-lasting finish, we suggest using a High End Grind and Seal methodology where MPC is not suitable for use, such as in small wet areas or large outdoors areas.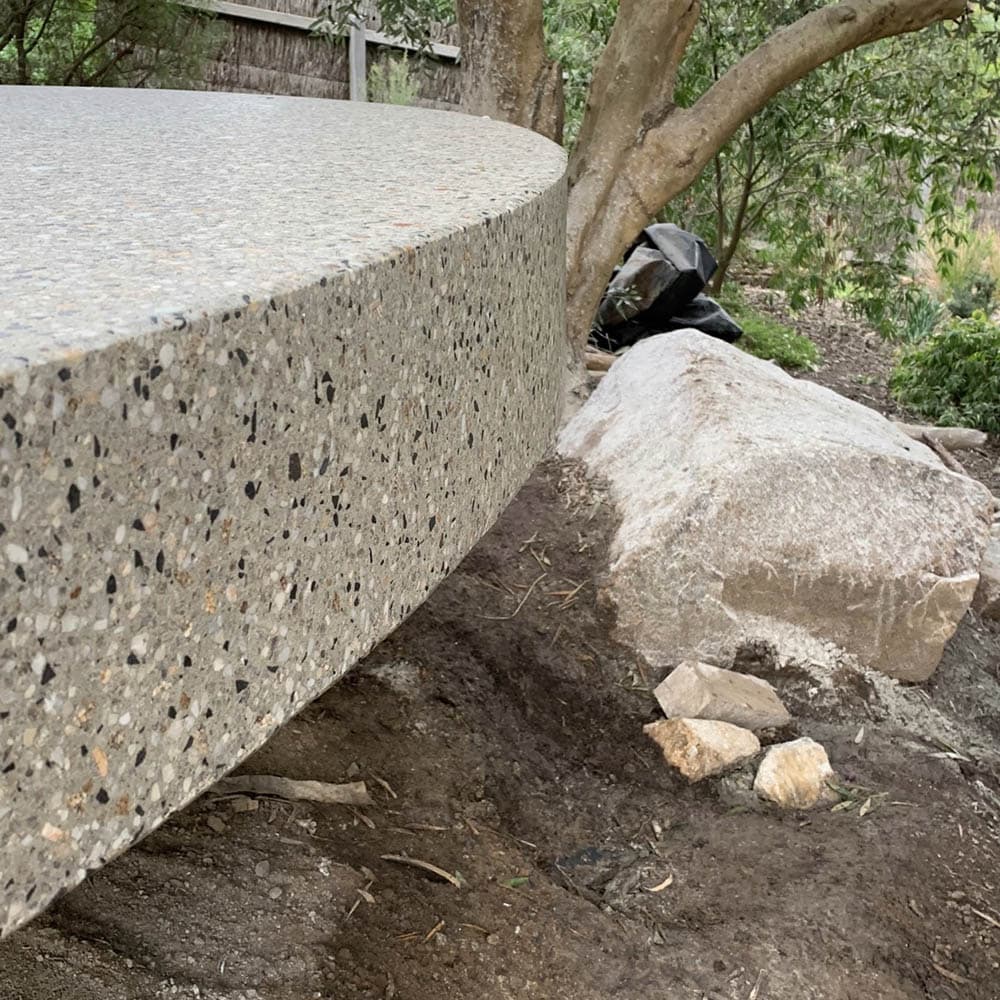 Pavillion Finish / Acid Etch
Best for pools, driveways, courtyards
A Rock Up Group Pavillion finish is ground to fully expose the aggregate, then the surface is acid etched. This helps to create its non-slip nature before we seal the surface with a topical sealer.
Pavillion finishes offer a textured look that feels good to walk on and looks great, making it ideal for outdoor spaces where shoes are optional!
"Industry is best at the intersection of science and art."
- Edwin Herbert Land