See the difference. Feel the difference.
Taking mechanically polished concrete to the next level.
Our mission is to craft solid-as-a-rock relationships with our clients by rocking up on time and rocking their world with our knowledge and know-how!
#GetYourRockUp
Experience The Rock Up Way
Rock Up Group isn't your typical contractor that just gets in, gets out, and moves on to the next job. 
We operate on the front foot and have built our reputation on the relationships we cement with our clients. 
From your initial enquiry to stepping onto that beautifully polished concrete floor at the end, your project is our priority. 
Our mechanically polished concrete (MPC) team is dedicated to your new build or renovation to achieve outstanding refinement and results. 
Rock Up Group clients keep coming back for our superior service, meticulous management of the project, and results that make you go "WOW!"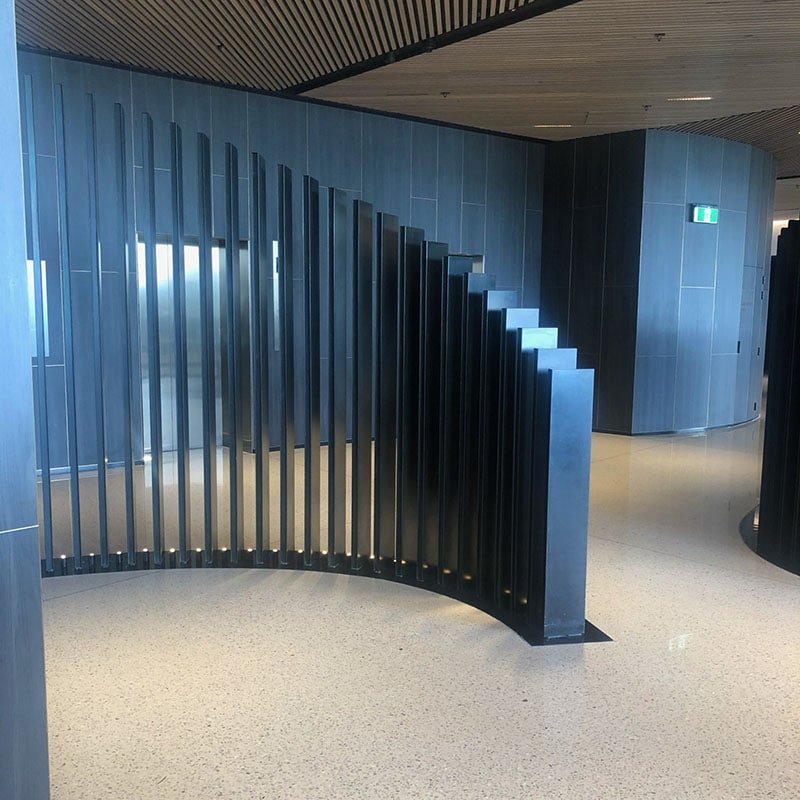 From the moment we met the Rock Up Group crew, we knew these guys meant business. Well presented, professional and passionate from beginning to end.Attention to detail, both behind the scenes and on the floor, was a stand out, and...
After coming across Rock Up Group's Instagram page we were very excited about meeting up with them to discuss our project. We were immediately put at ease with their undeniable knowledge of everything about their craft, how to's and how...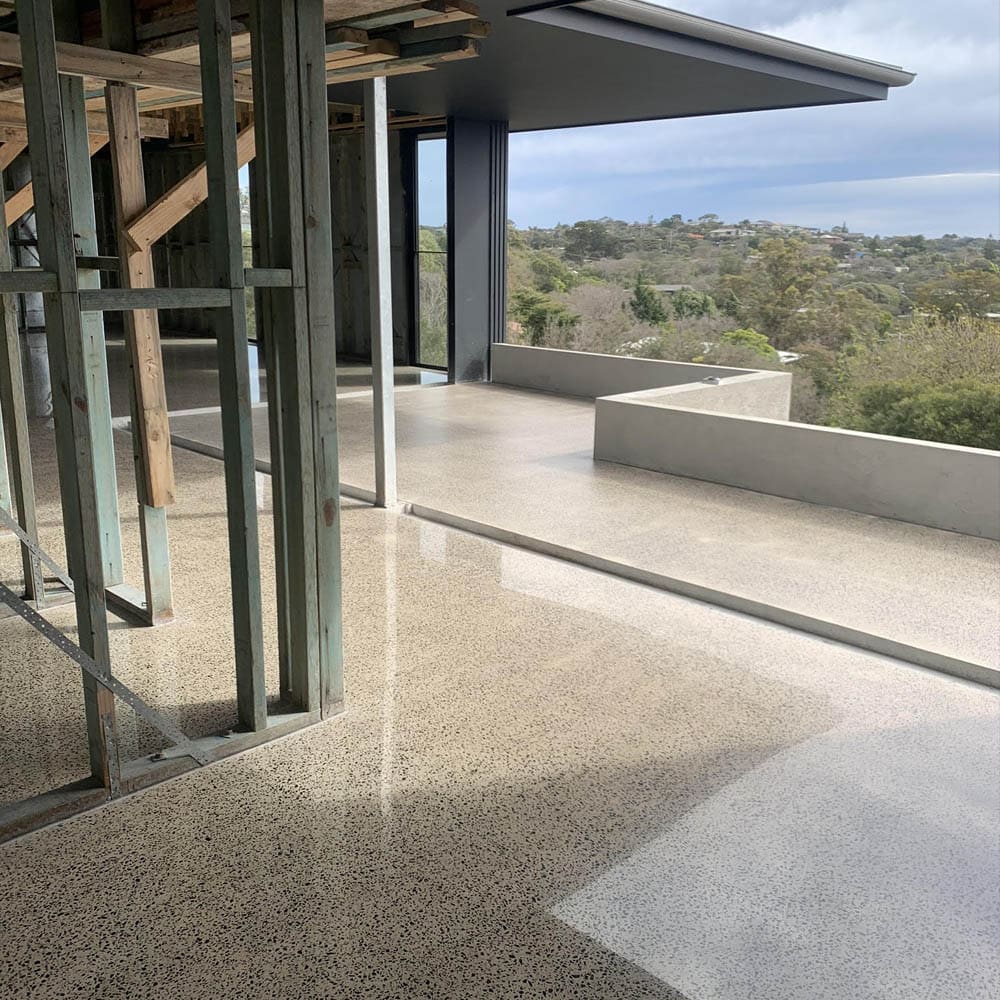 As builders, we were undertaking a complex project which required a professional team to grind and polish a 2-storey concrete floor space which included a concrete staircase.From the moment we engaged Rock Up Group, all of our calls were responded...
We have honed our processes over the past decade to ensure our service is rock solid and the best in the industry.
State-of-the-art equipment
We invest heavily in our machinery and equipment to consistently deliver the highest quality results in MPC flooring.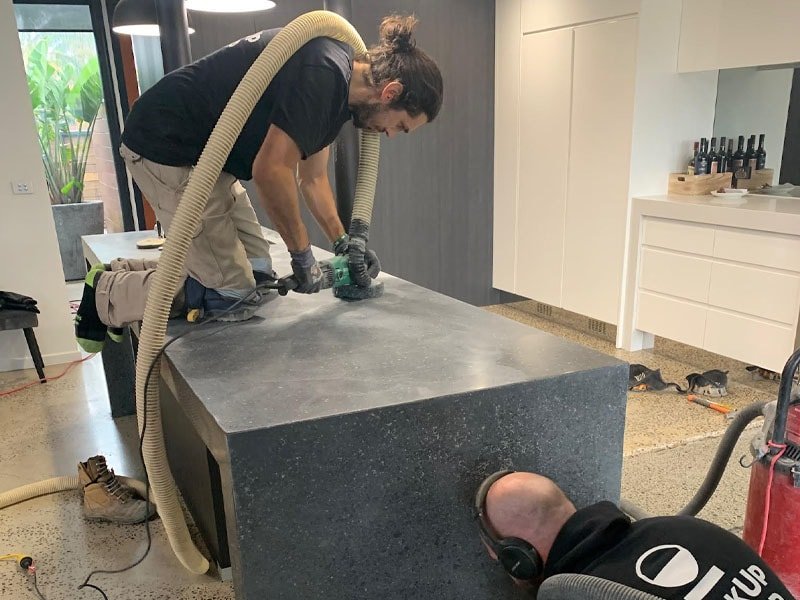 Experience the rock star treatment. Our highly trained team will guide you through the entire MPC process from concept to completion.
We leave no stone unturned. From intricate corners to plumb edges, our keen eye will make sure your polished concrete rocks from all angles.
We love to see your designs become polished concrete reality!
The sooner you bring us into the picture, the more cost effective the Rock Up Process will be as we can assist you in creating the best concrete environment (saving you time and money).
Our longstanding research, development, and commercial testing within the MPC industry means we can troubleshoot and resolve any challenge, and still meet project deliverables.
Rock Up Group is highly respected by
Engage us at the
preliminary and specification stages to ensure a sophisticated finish.
Satisfy your clients with certainty as we guide and grind our way through concrete staging and pouring.
Enjoy complete confidence in your investment with our expertise and attention to detail.