ON-SITE TRAINING & SUPPORT
---
Training on-site where it matters most
Why take more time on a job than you need to?
Don't know where you're going wrong?
What you've learnt not translating into results?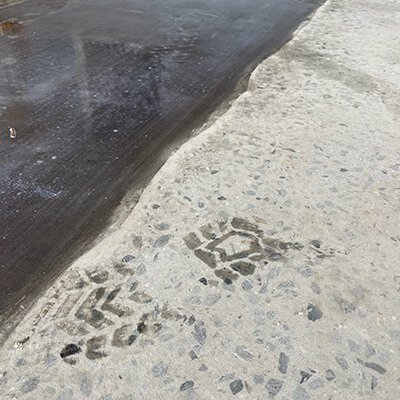 ---
You dont need to go over the floor multiple times to get full stone.
Perfect the technique
Smash your production time
---
Why spend more time on a job than you need to?
Do you know what's holding you back?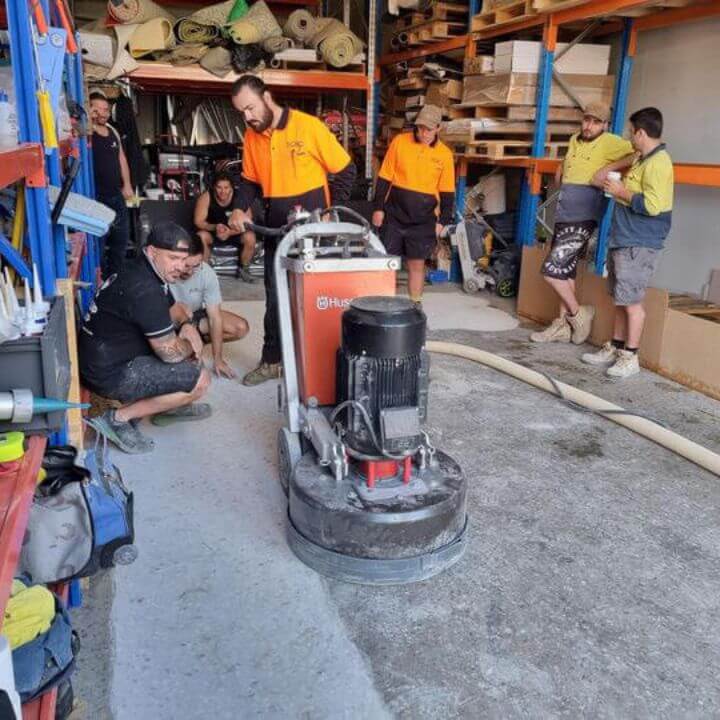 ---
Get your team working like a well oiled machine
Training & communication is key
On-Site Training Includes
Learn to quality control consistently

Book as many days as you need to fit in with your schedule

Safeguard a high-pressure project
Get help setting a process at the start of a job

Set a game plan for the job

The perfect follow-on from a Custom Training session

The most common stages for error are first cut and transition, have rock up with you at those stages
"Hey mate, really appreciate your help dialling in a process. Has already paid dividends"
ON-SITE WITH THE ANGLO INDUSTRIAL TEAM
2 days of on-site training. The brief was a full introductory session for 2 fresh team members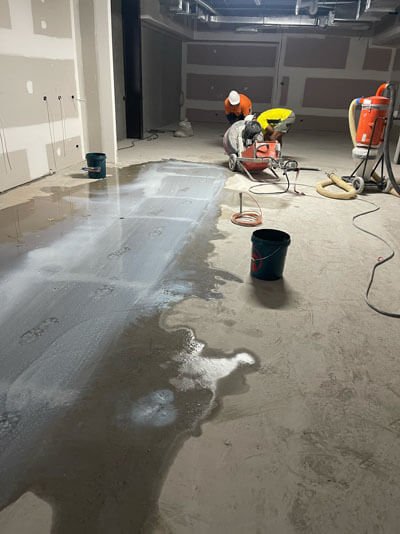 Got the brief let's get started!
the HTC800 doing its thing
We ran through the whole process up to grout in day 1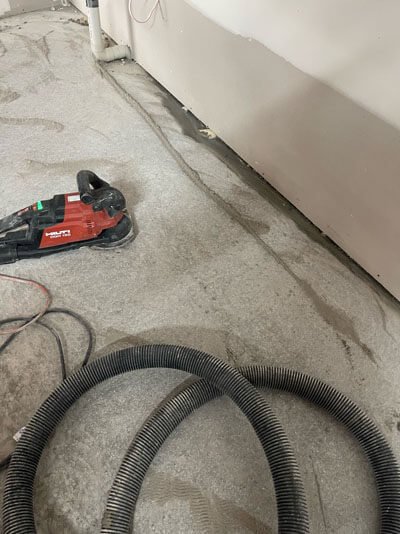 Worked on some edging technique to cover all bases
ON-SITE WITH THE MARVEL SLABS TEAM
The brief with these guys was a full introductory session and to set the expectation of productivity for a double garage (full exposure, gloss)
Rain damaged double garage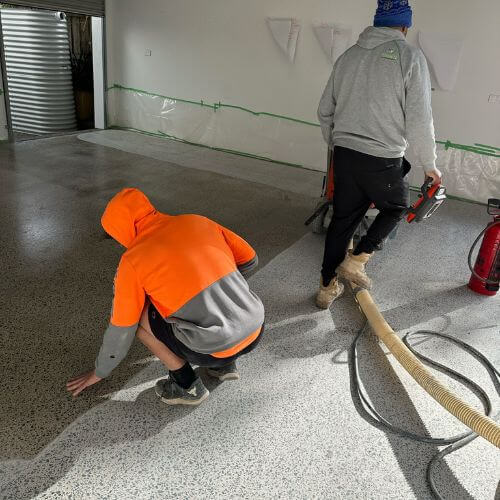 Checking how tacky densi is in order to remove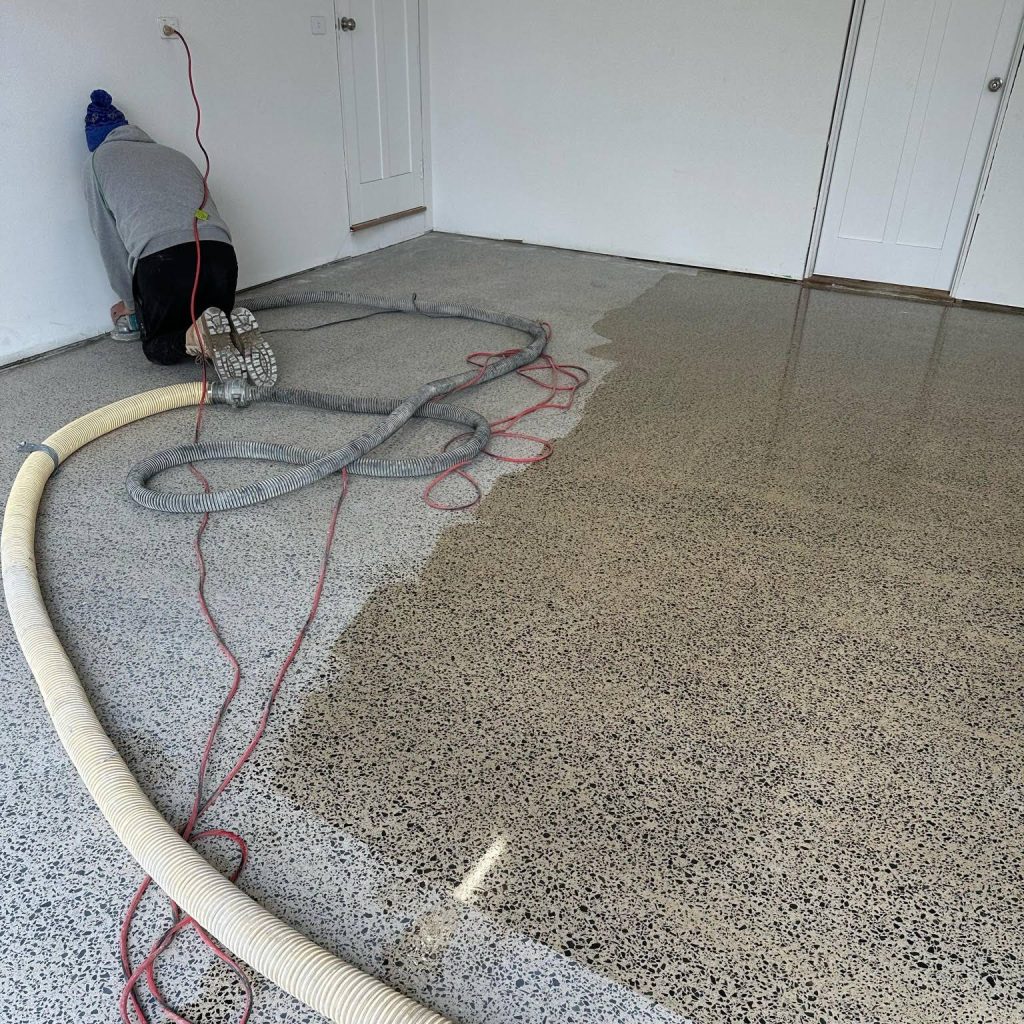 Keeping production moving. 200s up next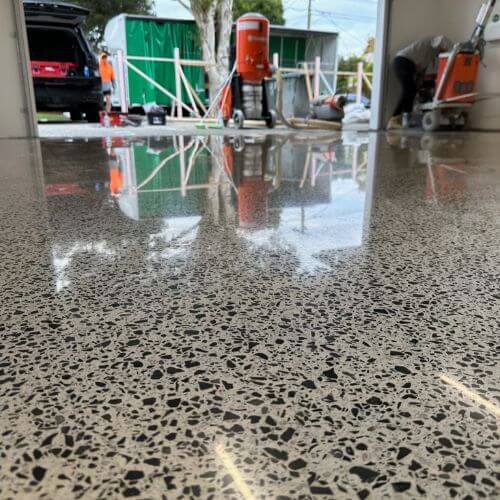 Finished shot - all done by 2:30 on day 2
Get expert eyes across it!
You don't know what you dont know.
Tweak your process for peak productivity.
Sort it out right then and there.
We operate on the front foot and have built our reputation on the relationships we cement with our clients.
From your initial enquiry to stepping onto the best version of your work, your success is our priority.
Rock Up Group clients leave our training relaxed, confident and smiling.  We train to your skill level with your machinery and tooling of choice.
Removed edited copy: We do not receive kickbacks from tooling providers or manufacturers.  This means we do not get discounts on tooling or equipment and we do not receive any kind of incentive to sell or promote any range of product, period.